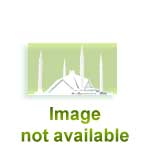 AA Exchange Company Pvt. Ltd.
Brief Description : We deal in following Services: Purchase and sale of all sorts of Foreign Currecy Notes Western Union Home Remmitance Western Union Sending Service ( sending Money Abroad to more than 200 countries WorldWide) Foreign Currency Demand Draft Foreign Currency Telegraphic Transfers Provision of Saudi Riyals for Hajji camp, Hajj and Umra Export of Foreign Currency.
More Images of AA Exchange Company Pvt. Ltd.
Review Area