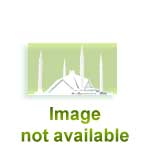 ABL L ogistics
Information about ABL L ogistics :
Location/Address :
office 348 truck stand i/11/4 Islamabad
Phone number :
0514444833
Email :
Contact ABL L ogistics
Rating :
Not Rated Yet.
Brief Description : Home & Office Relocation Domestic Freight Forwarding . Commercial & Corporate Project Management Door to Door, Port to Door, Door to Port transportation Services Local Home & Office Shifting Cargo Services Loading/ Unloading Labor Contracting Forklifter chain pulley. crane we provide quick and safe road transport service.
More Images of ABL L ogistics
Review Area