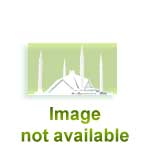 P&P Pvt Ltd.
Information about P&P Pvt Ltd. :
Location/Address :
1, 4th Floor, Ginza Centre, Blue Area Islamabad - Pakistan
Phone number :
92-051-2273788
Website URL :
http://www.pandppvtltd.com
Email :
Contact P&P Pvt Ltd.
Rating :
Not Rated Yet.
Brief Description : INTRODUCTION We are pleased to introduce M/s P&P (Pvt) Ltd is one of best leading organization in the field of Signage Solutions & Advanced Advertising Solutions. The Company has been recognized by its best services at national and international level. The US States Department has awarded us Quality Assurance Award. The Company has also been awarded Best Quality Services by the 3M Pakistan (Pvt) Ltd, and also converter of AVERY Dennison Reflective Product of Pakistan. Signage is a reflection of your Corporate Identity. From entrance to the door signs, identification or different directional signs, the entire signage should provide perfect, concise and clear information revealing the identity of a modern building. The graphics for interior and exterior should be closely linked and reflect the culture and corporate identity. At P&P we take extra care in selecting the right materials and processes to produce your signage. Vision and mission "Excellence in Creative Advertisement Solutions on the Way" Our Products We design and develop all types of signage's that are use by clients in almost every sector. The signs offered by us attractive and well designed. Our skilled team also comes up with new ideas to give us a wide variety. Our wide gamut of products includes: Quality – An Assurance: Laying emphasis on complete customer satisfaction, we have adopted all the techniques and methods that would enable us to satisfy our clients. Quality also plays an essential aspect in satisfying our clients. Our quality check team members never overlook any stage of our manufacturing process as close monitoring of the process helps us to manufacture flawless products Infrastructure: Having the aim to manufacture best quality flex sign boards, stainless steel coated letters, metal letters, etching plates and other products, we have the apt tools and technology for carrying all the processes with efficiency and efficacy. Dealing into all the technology based products, we have our state of the art production unit that has the following facilities Infrastructure of Computer Lab Computers Scanners Laser Printers Color Printers Plotter Cutters Large Format Digital Printer Designing Section Manufacturing Department 3M Laminator Bending Machine Iron Press Machine Welding Plants Electric Generators Welding Generators Kat Machine Grinders Iron Cutters Hilti Drilling and Screwing Machines All type of Instrument use in fabrication and Signage Complete Installation Facility Transportation Facility Bedford Truck Shehzor Truck Pickups Cars Motorbikes Our Experienced Team Along with our advanced infrastructural facilities, we possess a team of educated and highly skilled workforce. Our success in the industry is the result of the innovative ideas, expertise and in depth knowledge of our team members. Our professionals include Building Signage signs experts and various highly trained staff who work towards new products to our clients. In all our operations, we are supported by a pool of engineers and experienced sales, marketing personnel who work in close coordination with the clients to give them what they want. Clients We understand the requirements of the clients and strive to provide them with the best quality products. Making transparent and fair deals with our customers, we have been earned their goodwill. Our approach towards our work is always appreciated and the ability to meet the time schedule also plays a vital role in attracting a large number of clients. Over the years, we have formed a large client's base and have successfully catered to various reputed clients like: Al JAWAHIR TECHNICAL PAKISTAN CONTRACTING COMPANY LLC, TECHINICAL ASSOCIATE PAKISTAN LIMITED, AL GHURAIR GIGA, PAK GULF (THE CENTAURUS), DHA ISLAMABAD, Askari Housing Society, Air force Housing Society, Staff College Quetta, PMO Taxila, AWC, NDC, NDU, American Embassy , Sight Saver International, British Council, UNDP, UNICEF, UNFPA Pakistan, UNFPA (Khar khan Hospital Kabul), BGP (Pakistan) International, ACBL, MASS COMM Solution, AVERY DENNISON, 3M Pakistan, Adgroup, Interflow, Midas, Interlink, TNI, Difference, PTCL, KARCON, Capital Development Authority, Motorway Police (NH&MP), National Highway Authority, Defense , Mobilink GSM (JAZZ), Ufone, Instaphone, Paktel, Khushal Pakistan, ASKARI Bank, ASKARI Cement, Citibank, PICIC Commercial Bank, TV Organization Helping hands and Educators etc. Profile of the company is being enclosed for your kind perusal. We feel pleasure to avail the opportunity to work with your esteemed organization. Furthermore undersigned requested you to accord an appointment in this regard. Please don't hesitate to contact us, if you have any query in this respect. Thanks and best Regards. Ch. Kashif Khalid Director Marketing P&P Private Limited Head Office: Suit No. 1, 4th Floor, Ginza Centre, Blue Area Islamabad - Pakistan Ph: 92-051-2273788 Fax: 92-051-2201722 Cell: 0321 – 85 00 994 E-mail: pandppvtltd@gmail.com
More Images of P&P Pvt Ltd.
Review Area
What others are saying about P&P Pvt Ltd.