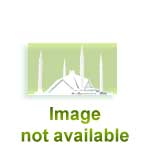 SAONE Printers
Information about SAONE Printers :
Location/Address :
House NO. 178-B, Gali No. 17, G-6/2, Islamabad
Phone number :
051 2279555
Email :
Contact SAONE Printers
Rating :
Not Rated Yet.
Brief Description : It's a whole new world out there in every area of business, including the advertising standard of Print media. In order to grow in today's marketplace your business needs to keep up with the speed of business. Whether or not you have a website, you have to advertise in a way that can integrate with Web technology. SAONE Printers is a full service Internet Technology Design house and has the expertise to integrate all your printing needs with your web presence. All good printing is based on your company's Logo. But if you don't have one, we can provide that too. SAONE Printers strives to produce design that is forward-looking, up to date with industry standards and geared toward your bottom line. Prices for design graphics for printing vary widely depending on the project and the printer of your choice.
More Images of SAONE Printers
Review Area