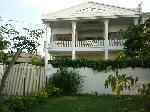 Apex Building Company
Information about Apex Building Company :
Location/Address :
051 458 1048
Phone number :
051 458 1048
Email :
Contact Apex Building Company
Rating :
Not Rated Yet.
Brief Description : We are a UK interior design and building company now open in Islamabad/Rawalpindi. If you are seeking a bespoke, fast & efficient service please contact us. All types of construction, renovation and decoration work to houses, apartments & commercial buildings including shops, and offices. Our work is FULLY GUARANTEED. We manufacture our own furniture at our factory in Rawalpindi.