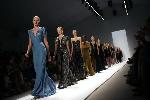 Fareeha Boutiques
Information about Fareeha Boutiques :
Location/Address :
Quetta Cantt-Quetta
Phone number :
03453013668
Email :
Contact Fareeha Boutiques
Rating :
Not Rated Yet.
Brief Description : We are expert in ribbon work. At present we are providing ribbon work in good colour schemes. We are going to establish in Islamabad soon. Interested boutiques in Rawalpindi, Islamabad, Peshawar and Abbotabad are wel come to introduce our hand work on their boutiques.