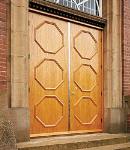 MEHRAJ SONS
Information about MEHRAJ SONS :
Location/Address :
Plot#6 block#142 I @T Center G-9/1 ISLAMABAD
Phone number :
092 300 5190031
Email :
Contact MEHRAJ SONS
Rating :
Not Rated Yet.
Brief Description : Kindly find enclosed here with our firms s profile as initial Introduction. In this regard It is brought in to your kind notice that our firm MEHRAJ SONS (The Guild of Master Craftsmen) Residential Property Maintenance and Commercial Property Maintenance Company that had the skills and decades of experience to cover a wide range of jobs. We pleased to do one-off jobs or if you have regular requirements we can offer service packages to suit your business and budget.