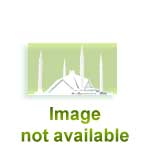 Translation .
Information about Translation . :
Location/Address :
93, 94 aabpara makt
Phone number :
2607272
Email :
Contact Translation .
Rating :
Brief Description : Al-Masoom is a highly professional translation organization in Islamabad, capital city of Pakistan. Our objective is to provide excellent time-targeted services to the entire satisfaction of our clients. We also provide guidance for foreign education and documents often required for immigration or non-immigrant visa, translation of various documents into different local and international languages, and secretarial support services. We have adequate infrastructure and foreign qualified management experts, specialists having in-depth knowledge of foreign highly qualified and experienced translators. To improve our translation service further we have highly qualified university faculty on our panel for this purpose. Translations Documents are translated in all local and international languages. Arabic, English, Spanish, Italian, German, Chinese, Russian, Persian, etc. Educational Documents, Degrees, Diplomas, Certificates etc. Immigration documents Family Documents e.g. Marriage, Birth Certificates, Work Permit etc. Interview transcription Conversation transcription Sourced from Internet & Telephone Conference call transcription Focus group transcription Business meeting transcription Church sermon transcription Television show transcription Audio or video transcription Conference transcription Tape transcription Cassette transcription DAT transcription
More Images of Translation .
Review Area
What others are saying about Translation .
abdul khurshid ( 21 - 10 - 2010 )
---