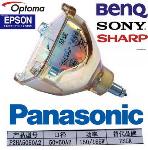 all projector lamps pakistan
Information about all projector lamps pakistan :
Location/Address :
BENGALOW 27-A, Block 6, PECHS. Karachi. NEAR FIA OFFICE KARACHI 74700, Sind Pakistan
Phone number :
021-34223490
Email :
Contact all projector lamps pakistan
Rating :
Not Rated Yet.
Brief Description : Here you can find projector lamps and projector bulbs for any multimedia projector. We offer multiple brands of complete projector lamps modules as well as bare bulbs so you get the best pricing available. Our 25 years of experience and multiple shipping locations across the PAKISTAN will allow you to get the correct lamp quickly.