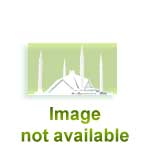 Stark Industrial Solution (Pvt) Ltd
Information about Stark Industrial Solution (Pvt) Ltd :
Location/Address :
House # 71, Street # 20, G-8/1 Islamabad
Phone number :
051-2262244
Email :
Contact Stark Industrial Solution (Pvt) Ltd
Rating :
Not Rated Yet.
Brief Description : STARK INDUSTRIAL SOLUTIONS (Pvt.) Limited has been conceived by a group of highly ambitious technical and engineering professional in 2008 and incorporated as Private limited company in 2013 offering Diesel, Gas, Bio-gas Generators, Diesel & Marine Engines, Spare parts, Lube oil and consumables, Sound Proof enclosures, Auto Transfer Switches, Synchronizing Panels, Construction Machinery, Forklift Truck, Industrial & Domestic LED Lights, O&M services, Turkey Project Design and Installations. We have been providing our services in Power Generation, Defense, Marine, Oil and Gas, Telecom, Industrial, and Construction sectors across Pakistan. We gather our strengths from technology, thought processing, field executions and experience of team individuals talented by nature and trained by profession where we leave our expressions to remember. STARK INDUSTRIAL SOLUTIONS Ltd is the authorized distributor of SHINDONG LISHIDE CONSTRUCTION MACHINERY, ADVANCE DIESEL ENGINEERING UK, BHOSHIDA LED LIGHTING, Dalian Forklift Co.,Ltd, & LAUNTOP LEGA POWER products in Pakistan, offices located in Karachi, Lahore, and Islamabad. Our company profile is also attached for your kind review and comment, you are requested to please in-list us with your organization. Looking forward to build a strong business and professional relationship with your company.
More Images of Stark Industrial Solution (Pvt) Ltd
Review Area
What others are saying about Stark Industrial Solution (Pvt) Ltd