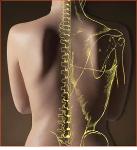 Agha Chiropractic Clinic!
Information about Agha Chiropractic Clinic! :
Location/Address :
Badar Commercial phase V Defence
Phone number :
0300-2305267
Email :
Contact Agha Chiropractic Clinic!
Rating :
Brief Description : Experienced chiropractor - Dr. Agha Ibrahim- handles workman's comp, auto & truck accidents, sports medicine. He has over 15 years experience in handling auto accidents, workers' compensation, pain & stress management, back & neck pain, disc injuries, headaches, wrist & hand pain, shoulder pain, sciatica, pinched nerves, muscle spasms, tingling & numbness, whiplash & sports injuries. Since 1994, Dr. Agha Ibrahim has treated hundreds of patients with conditions ranging from whiplash to scoliosis to herniated disks to sciatica. Dr. Agha has had great success with conditions arising from auto injuries, sports injuries, work injuries, repetitive stress injuries, slip and falls, and more! He is dedicated to superior chiropractic care. His office is equipped with the modern chiropractic equipment and Dr. Agha has used most of the known chiropractic techniques for pain relief and structural correction. Chiropractic healing uses spinal manipulations and adjustments to remove blocks and get your body functioning back to normal. Our care is a drug-free method for treating the body and the nervous system. Because the nervous system controls every function of the body, ANY health issue can be improved with chiropractic care. Beyond pain relief, reported benefits of chiropractic care include: 1. Stress Reduction 2. Headache Relief 3. Enhanced Immune System 4. More Energy 5. Greater Flexibility 6. Mental Clarity 7. Emotional Calm 8. Surgery Prevention 9. Enhanced Athletic Performance 10. Improved Sleep 11. Postural Correction 12. Recovery from Trauma 13. Disease Prevention For more than 15 years, hundreds of patients have turned to Dr. Agha for chiropractic relief. Contact our office today to find out why! Cell: 0300-2305267. Please Call for Appointments & We have same day appointments and can also facilitate Home visits! Our office is centrally located at Badar Commercial phase V Defence. so please come by and start your pain-free journey today!